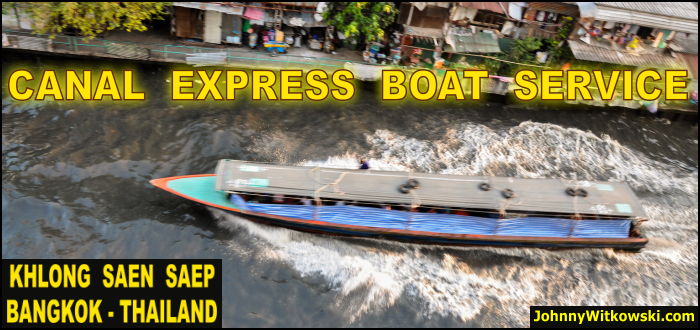 Bangkok, the Venice of the East? Ah, maybe at one time but a long time since I've even heard that reference. Canals were a major form of transportation in the 19th century. Many remain today but most are smaller, non-transport and primary purpose is water control during flooding times. A few major canals remain and will feature Khlong Saen Seap.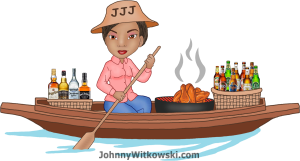 The canal (khlong) Saen Seap goes from east to west, it is parallel and close to the skytrain line in the very center (the big malls). A public boat service runs on this canal during day time and the service is very convenient in order to bypass heavy road traffic. It is especially convenient if you want to travel between the center of town (big malls) and the old part of the city (Khason Rd, Wat Saket and the Big Palace).
Boats run every 5 – 15 minutes depending on the time of day. They are usually crowded during morning and evening rush hour. The Bangkok canal boat fare is 10-20 baht (26-53 cents USD) depending on your destination. You buy a ticket from the conductor on board.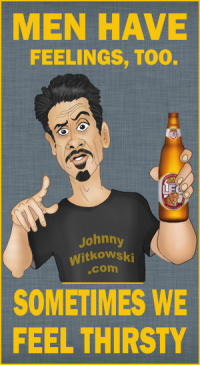 Photos shot from Pantip Plaza car park at the rear of the complex. Pantip Plaza is a huge high tech mall. Anything you want or need having to do with computers, cameras, and any electronics and more can be found here. Back in the day, it was said that any pirated software could be found there. Don't know anything personally about that. Wink is as good as a nod to a blind man.
My first time on a Bangkok Khlong was also my first visit back in the early 1990s. Had this cute little tour guide who told me this was the quickest way to get around. She was correct but did not mention that a mist would be created from our small long tail boat. Ooo, Ooo, baby, this odoriferous mist was not exactly the same as from a clear trout fishing stream.
Until next report – stay well & happy. – Johnny