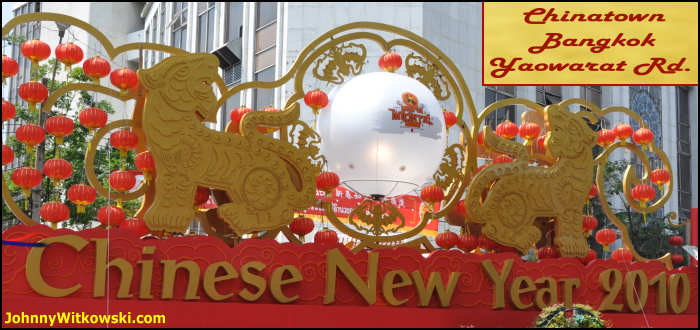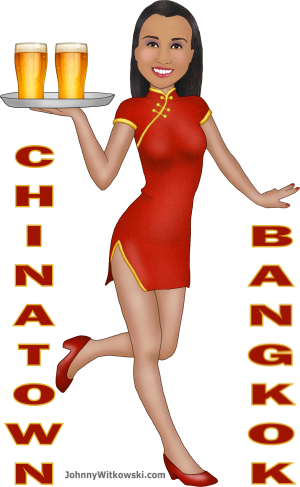 Bangkok's Chinatown is one of the largest Chinatowns in the world. It was founded in 1782 when the city was established as the capital of the Rattanakosin Kingdom, and served as the home of the mainly Teochew immigrant Chinese population, who soon became the city's dominant ethnic group. The core of Chinatown lies along Yaowarat Road. The entire Chinatown area is sometimes referred to as Yaowarat.
Photo gallery below begins at the Chinatown Gate heading up Yaowarat Rd. These pics are all of Chinese New Year, yes some years ago. During the official new year period Yaowarat Rd. is closed off to traffic. Yaowarat Rd. is a "must visit" in Bangkok any time of year but even more so during Chinese New Year.
Moving up Yaowarat Rd. you see the gate to Thien Fah Foundation (Hospital.) Established in 1903 it was completed in 1905. The intention of helping the poor who could not afford medication at that time. They have both modern & traditional Chinese treatments and the foundation is preserved till today.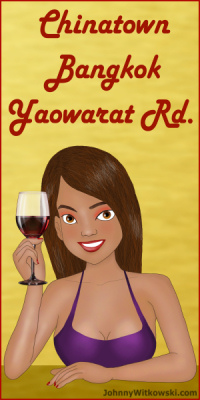 If you enjoy shopping then Chinatown is for you with somethings that can only be found here. The lanes that branch off Yaowarat Rd. have all kinds of shoppes from spices to clothing to food stuff and much, much more. Do I say this from my own personal shopping experience? Ah nope, but after living here so many years I have been told this by many to be true.
What I can say from personal experience is that Bangkok's Chinatown is a "must visit" thriving Chinese cuisine scene. So many great restaurants plus the renowned street food vendors allowed to open their carts, tables and seats from 6 PM. Serving some of the most exclusive gastronomic delights at unbelievably affordable prices.
You may read that Bangkok's Chinatown has a unique feel to it. I totally agree that there is a vib here that you are no longer anywhere in Thailand. Between the layout, neon lights, sights, sounds and smells and total experience Bangkok's Chinatown is a must see travel location.
Stay well until next time . . . Johnny