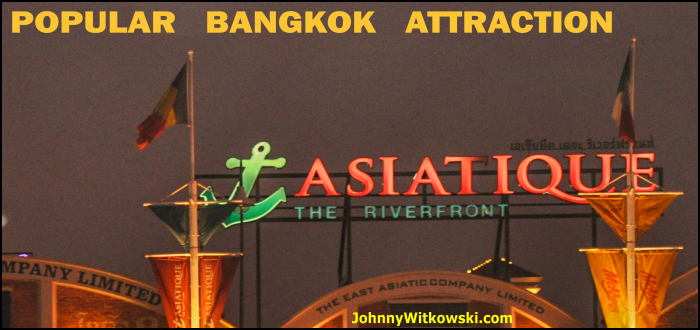 Welcome to my first report of the 2023 New Year. Wishing all a happy, healthy and prosperous new year. Don't have any stated resolutions just a plan to get updates posted in a timely manner in this new year. Yeah, right . . .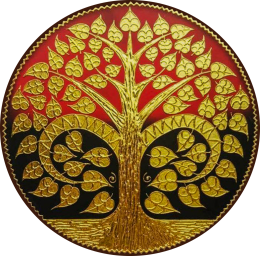 This JJJ update goes back to Bangkok and one of its many great attractions – Asiatique the Riverfront. It occupies the former docks of the East Asiatic Company, and faces the Chao Phraya River. The Denmark-based East Asiatic Company was founded in 1897 and was one of several Western firms conducting trade with Siam at the time. The company owned port facilities on the Chao Phraya, which included several warehouses, the oldest extant building dating from 1907. The port ceased operations in 1947, and the facilities later fell into disuse.
In May 2011, real estate company TCC Land announced its plans to renovate and develop the site into a retail/entertainment complex to be known as Asiatique The Riverfront. The complex opened in 2012 after extensive renovation of the site.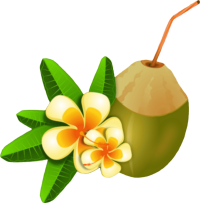 This destination has it all combining shopping, dining, drinking, sightseeing, activities and events under one roof in a large open-air mall. There's a bit of something interesting for everyone. What my attached photo gallery fails to show is the vast variety of food cuisine available. Woo Hoo baby, great stuff. Not personally one with interest in shopping, but it's always interesting to see some of the artists working in these shopping areas.
What I did not expect to see at "Asiatique The Riverfront" was a brass quintet. Seeing various types of traditional Thai music groups, yes and always enjoyable. But a brass quintet was definitely a surprise and yeah a pleasant one at that. For those outside my former musical background – a brass quintet is a five-piece musical ensemble composed of two trumpets, one French horn, one trombone and one tuba.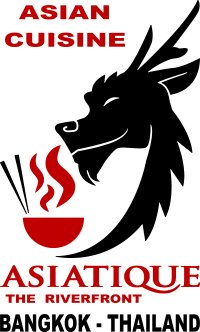 Many who know of brass quintets may associate them with only classical transcriptions for a five-piece brass group. True enough, but there are also so many current popular music arrangements for active brass quintet groups. This was the case on the night keeping it light and upbeat in a very informal setting.
Summing up – "Asiatique The Riverfront" is well worth a visit be it a first time visit or repeat visit. An occasional break from the everyday Bangkok cacophony of noise, confusion and chaos to a tranquil setting knocking back a "few" refreshing brews is good for the soul. – My prescription – Dr. Johnny